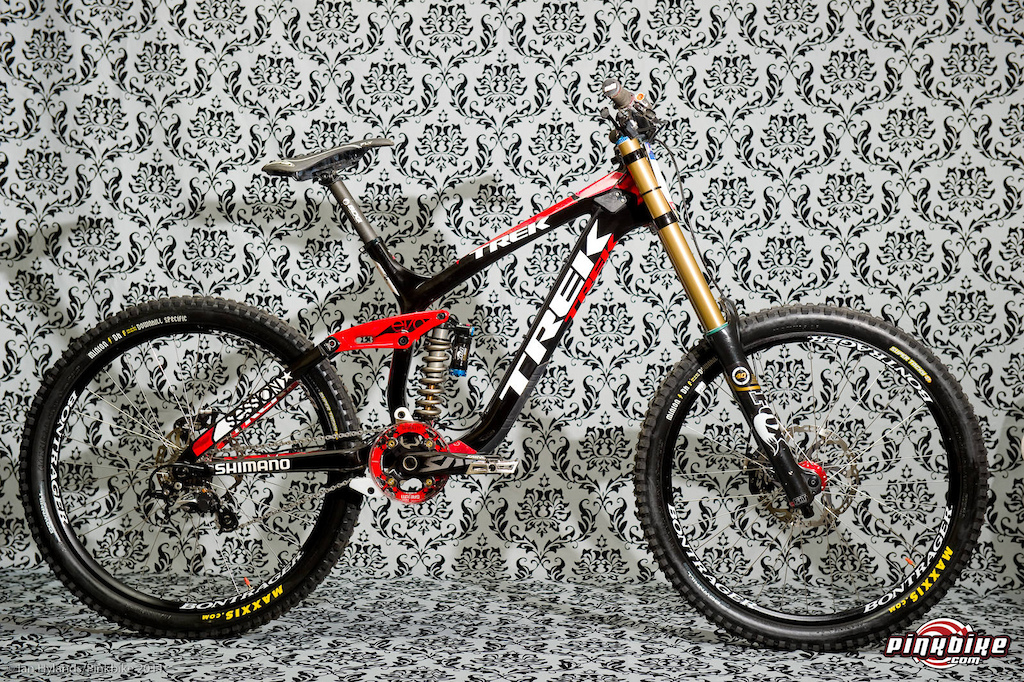 You're looking at Aaron Gwin's Trek Session 9.9 carbon downhill race bike, the very bike that he rode to victory at the Mont Sainte Anne World Cup just two races ago. That race also happened to be the 9.9's coming out, as well as Aaron's first race aboard the new machine, having thrown a leg over it only a short time before heading to the Canadian round of the World Cup. Not a bad debut! While the 9.9 is almost identical to the Trek World Racing aluminum team bikes, it should really be thought of as an entirely different animal from the consumer version, the 2011 Session 88. That isn't solely down to its carbon construction - for about a year and half now the team has been riding a version with a slew of changes, including big changes to both the bike's geometry and suspension layout that greatly effect its performance. Oh, and the new carbon frame happens to be about 800 grams lighter than the 2011 aluminum team frame to boot, with the complete production version of the 9.9 projected to weigh in at around 35 pounds.
Trek Session 9.9 with Aaron Gwin on pinkbike.com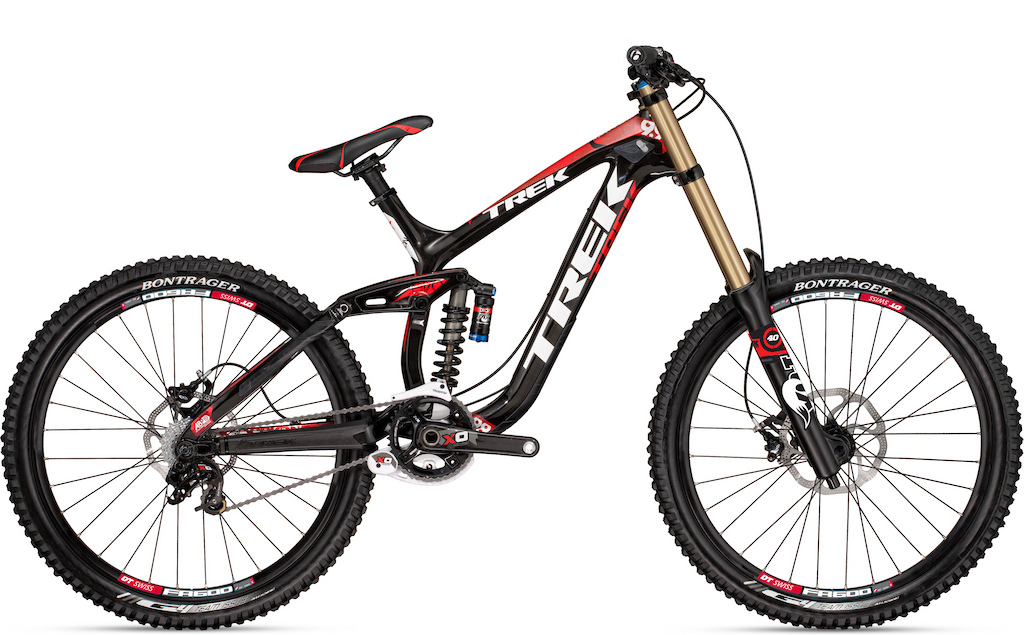 The 2012 Production Session 9.9 in all its glory. While any new downhill bike stirs up the rumors, Trek's new carbon Session took speculation to a new level. Forums were filled with wildly different details of the new machine, but everyone seemed to agree on one point: it would be made of carbon. Then, at the Mt. Sainte Anne round of the World Cup series, the carbon Trek made its public debut as Gwin rolled out of the pits for his first practice run aboard the new Trek. The internet immediately went into overdrive, with photos of it popping up worldwide on every mountain bike website. At that point, little was known about the new bike, beyond that it was obviously made from carbon and that it would be called the Session 9.9. Pinkbike spent the last four days in the Austrian Alps with Trek, learning about the Session 9.9 and about the technology that Trek used to construct the new chassis. The 9.9's carbon frame includes an impressive range of geometry adjustment - the very same setup the the Trek World Racing team is using - and features a quick-change rate chip that either tunes the suspension to better handle square-edge bumps on a race track and to hug the ground - or to pop better and pedal firmer for pedal-heavy tracks, or sessions in the bike park. The production 9.9 sports Trek-developed proprietary Fox suspension, including a radical Fox Hybrid Air fork that uses an air-assist spring that you'll find only on the 9.9, and a custom shock tune that is currently used by the TWR team.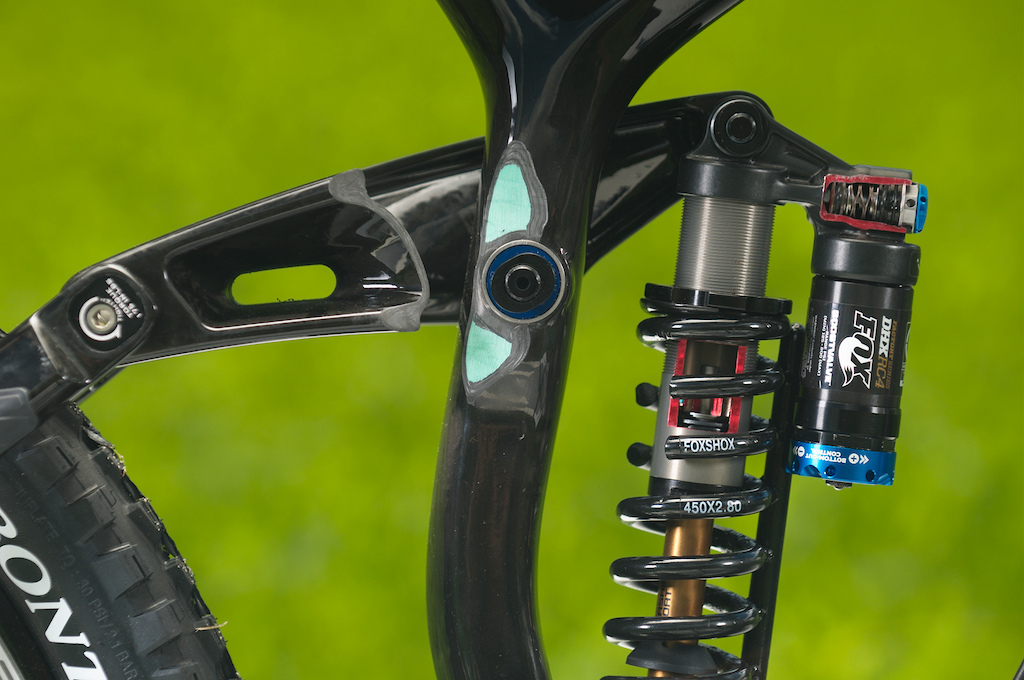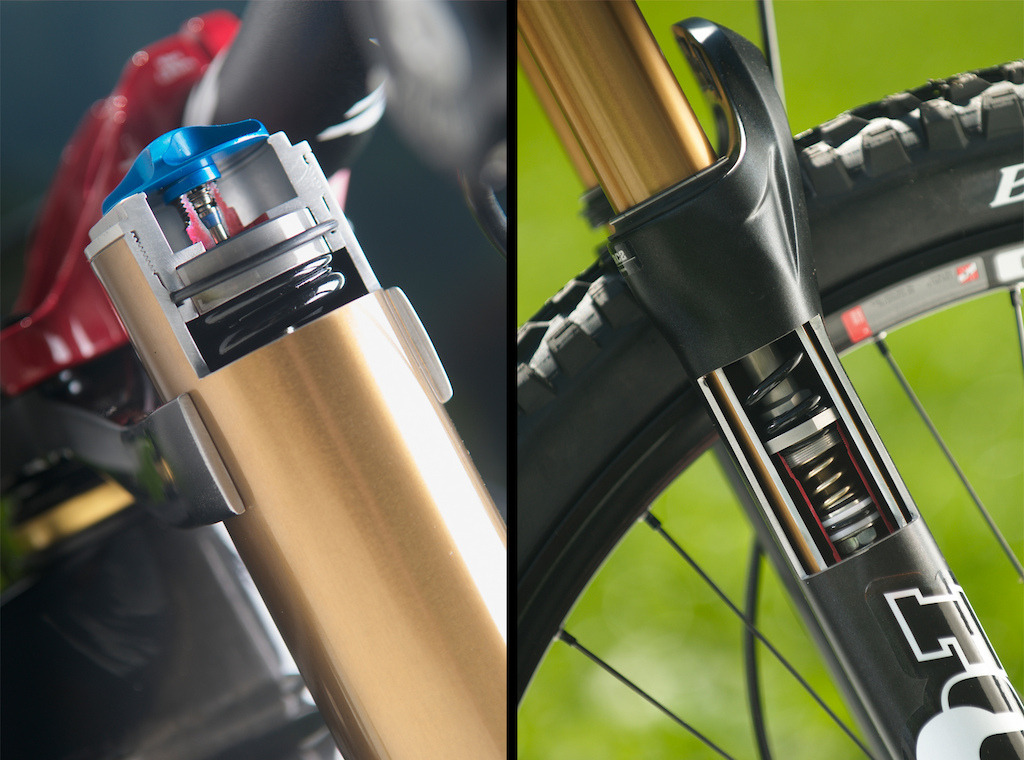 source
Pinkbike